Discussion Starter
·
#1
·
This was my first car show and it was absolutely awesome!! (Despite waking up at 5am and being out in the sun all day and burning to a crisp). I was the only GN there as most cars were 1975 and older. Lots of Bel-Airs, Mustangs, Camaros, Chevelle's, etc. etc. I figured that my car would mostly just get glances but 85% of the people stopped and really checked out my car and asked me tons of questions. It was great! I didn't think my car was that nice but everyone loved the paint job and the wheels. It's funny hearing what some people say when they are BSing to their family or friends. One guy was like "My father was at the Buick Nationals and the one car that ran a 7.7 in the 1/4 was running 260lbs of boost!!!" And some other guy was like "These cars do 0-60mph in like 3 seconds stock!!!" Although it's funny it's also nice to know that they actually knew what the car was.
Oh yeah, here are some pics from the day. I also have a video that I'll link if you want to see it. All done on a digital camera.
Front of GN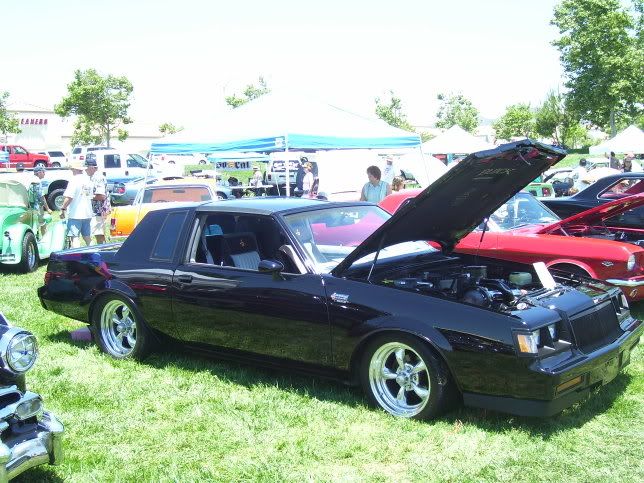 Side with T-top on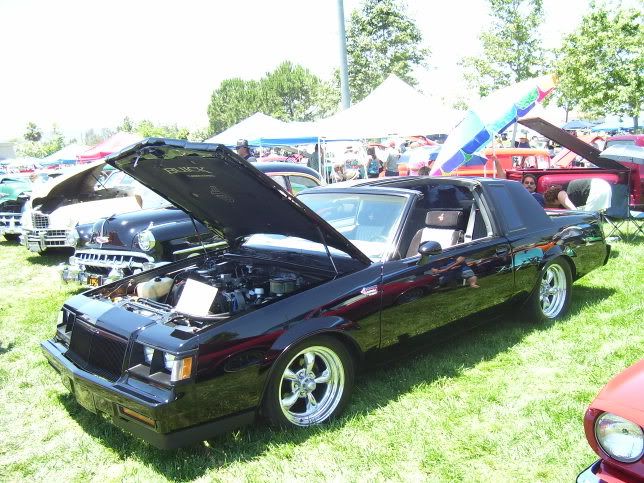 Side without T-Top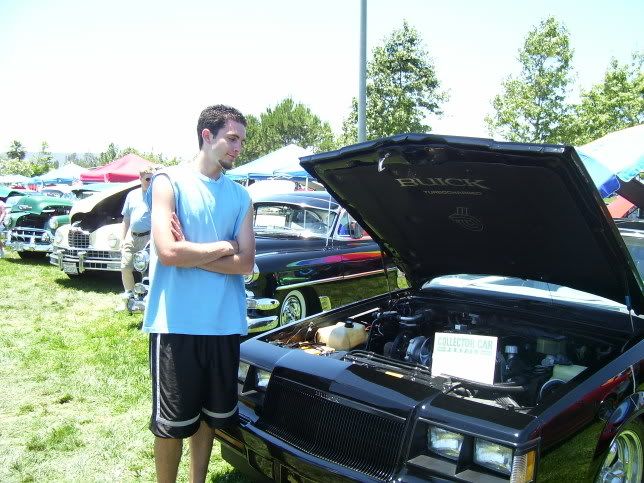 Me admiring my Baby
Me and my GN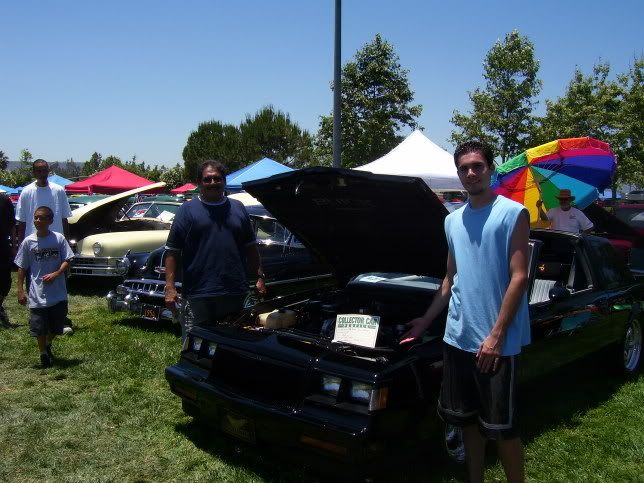 My dad and I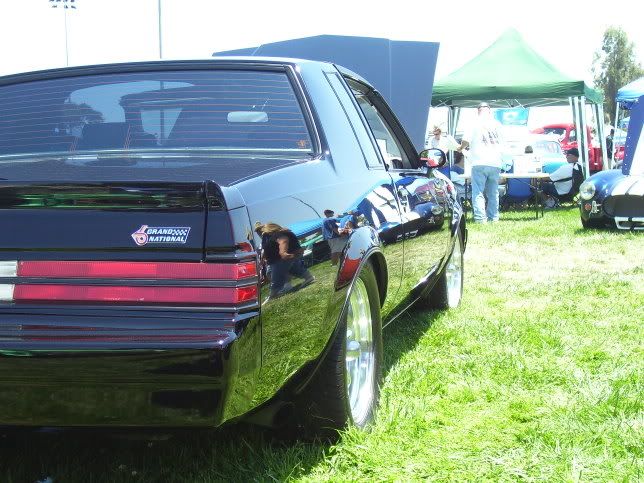 Look at that paint!!!!