Discussion Starter
·
#1
·
A few years ago, we were at Kenny D's shop for a writeup in Hot Rod magazine.
While we were there, Kenny asked me to see if there was any way that a Buick coil pack module could be "souped up", for high boost applications.
I brought it back to the shop and spent a couple weeks that winter disolving the encapsulation. The manufacturer fills the module with tiny glass beads, then they pour in the potting compound.
As you can see, it is undamaged, and still works, so I was able to reverse engineer it and draw the schematic.
The module is an inductive discharge ignition, with coil current limited to about seven amps.
In an inductive system, the energy stored in the coil increases with the square of the current. Thus, going from four amps to eight amps would quadruple the stored energy.
For reference, the current limit in the GM HEI module is set to 5.5 amps.
In this design, the current limit point cannot be changed without cutting into the module, which is not practical.
At low RPM, there is plenty of dwell time available to achieve seven amps of coil current, where the limiter kicks in. If current limit is reached, then the energy stored in the coil cannot be further increased.
At high RPM, the dwell time may be insufficient to achieve seven amps of coil current. This is where the improvement can be realized.
Supplying the coils from a 16v battery, or 20v from a Boost-A-Spark, will let the coils reach seven amps in a shorter time.
Note that this will only bring the stored energy up to the design value, but not beyond. Still, it may be enough of an increase to make a difference.
Here's an inside look at the coil pack ignition module, and the schematic: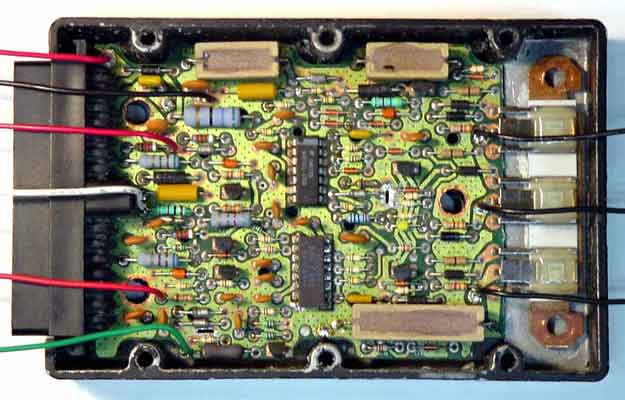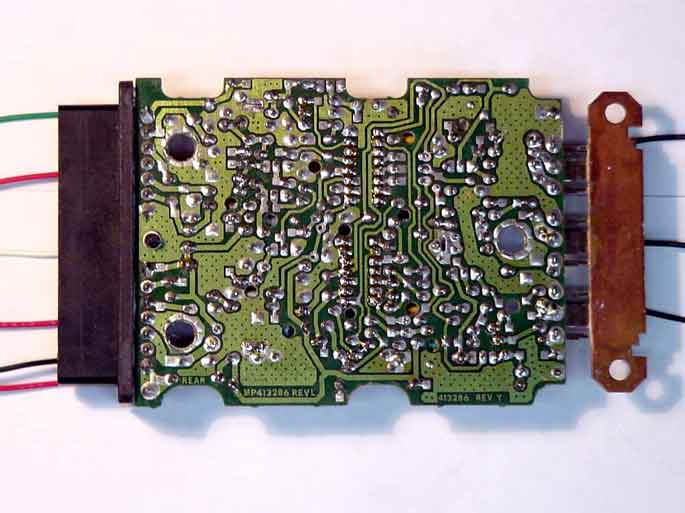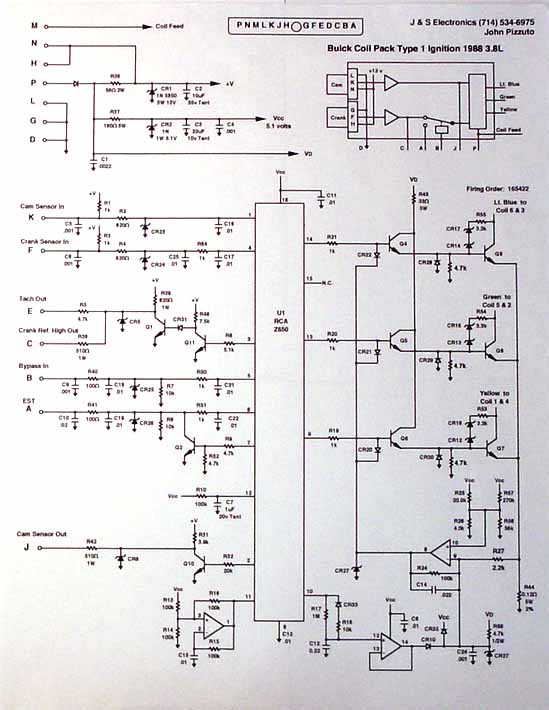 <small>[ July 16, 2003, 03:51 AM: Message edited by: JohnP ]</small>